Gentle care for your linens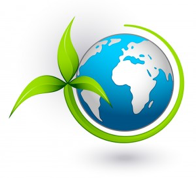 "Handle with care" is always good advice for managing your linens inventory. But is your laundry service actually equipped to give your linens the care they need?
Signature Linen Service has invested extensively to acquire the range of equipment that allows us the maximum flexibility, throughput and cost-efficiency to truly personalize your service in the most environmentally ways possible.
With our new processing facility, we can assure you that:
Our systems consistently appropriate processing for your fabrics and soil types with ideal matching of water temperature and volume with computer-controlled dispensing of cleaning agents
Our gentle, chlorine-free cleaning solutions using oxygen bleaching and low/no phosphate detergents to extend the life of your linens while supporting your goals for environmental stewardship
Efficient throughput from cleaning through drying and press cycles allow for quick turnaround on your deliveries
Rigorous hands-on sorting & inspection procedures ensure your stocked linens are ready for service, saving time and attention for your housekeeping, bussing and clinical staff.
See for yourself! You're invited to tour our processing facility and see the how Signature comes through with the region's best in professional, personal linen care.